I want to thank you for your wonderful product that cleared up my condition. Now I can play golf again without bleeding and pain.
Thank you,
Hans Lindstrom
West Fulton, NY
| | |
| --- | --- |
| Before | After |
| | |
---
Just wanted to send you these pictures of my son before, during and still using-but not as much (maintainence)- FreeDerm HC. His itching has gone away and he can't wait to weat shorts!!He is only 7 but really appreciates your product! We had tried everything including prescription meds. Nothing worked until your product. We are 100% satisfied and will continue to use and recommend FreeDerm HC.
Thank you for giving my son his skin back!
Chris Hupp
Delaware, OH
---
My husband had a very annoying red,itchy rash on his legs.  We tried several different remedies, to no avail. I looked up eczema on the web and found your website.  After my husband used the cream his rash was significantly improved, the next morning. Doing business with your company has been a pleasure.
Mrs. Fred King
Chipley, FL
---
To the makers of Freederm,
I am sending you these before and after pics of my 3 month old son. For weeks he had a red bumpy rash on his cheeks, chin, upper lip and eyebrows. His skin on these areas also felt dry and rough to the touch. It looked like some kind of an infestation on his face consisting of hundreds of very tiny bumps. The doctor said it was probably just baby acne, and that he would outgrow it in a few months. Well, I'm not sure if it was baby acne or eczema, but whatever it was I didn't want to wait several months for it to go away. (I also think there was some swelling in his face, something I didn't notice until today when comparing my before and after pictures side by side) I know it must have been itching him because he would rub his face into our shoulders while we were holding him, and at only three months old, that was the only way he could scratch. While making him more comfortable was my first priority, I also didn't want him to keep this rash for these precious early months. I'm sure I speak for many mothers when I say that such an unsightly rash on your  baby's beautiful face can be very upsetting.
By doing some research on internet message boards, I heard of alot of different items to try. I tried several and while his skin seemed softer, they did nothing for the redness or bumps, and they kept his face greasy. I finally found a forum where someone mentioned Freederm and a link to your website. I was leery of trying a "miracle" product, but from reading all the testimonials, and looking at the pictures, I decided to go ahead and see if it would work. I went and ordered the two jar special since it came with a free bar of the soap and the moisturizer. Because if it was going to work, I wanted to catch those extra items at a discounted price while I still could. And after reading all the testimonials, I just had a strong feeling that this was the answer we were looking for.
Well, I was still using Aquaphor on his face the day our package came. I immediately washed the Aquaphor off and lightly patted some of the Freederm on his cheeks, chin and other bumpy areas. Later that night, it looked like some of the redness had calmed down. The next morning, I was amazed to see that most of the bumps were gone, but his skin was still pink where the rash had been. The day after that, almost all of the pink areas were gone as well. His skin just felt a little dry, so I used the moisturizer, and his cheeks were so kissably soft again. I never did believe in so-called "miracle" products, but this product really is an absolute miracle. Before I ordered, I had some people tell me not to try this product, that I should just buy a tube of hydrocortisone cream instead. People should know that doing that will not work, I know, because I tried it. I know that your product has many other ingredients as well, and it must just be the right amounts of each one, and mixed just right.; whatever it is, it works. I am going to recommend Freederm to everyone I know. Thank you SO much for making it available!
God Bless,
Leigh Ann (mother)
Wanda (grandmother)
| | |
| --- | --- |
| Before | After |
| | |
| | |
| | |
| Before | After |
---
Hi,
Like most people who have written to you about your product, I too had been to the doctor with my son who developed eczema at 4 months, unfortunately I was being prescribed a steroid cream which worked to a certain extent but was not something I wanted as a long term solution. After a bit of searching on the internet I came across your web site, and I have to admit was very sceptical, I read through some of the testimonials and even though it sounded too good to be true I decided to give it a try as didn't want my son to suffer. All I can say is "This stuff is a miracle". I am so glad I tried it, it has been a great help in keeping his eczema in check and has made life easier on him (he is now 16 months old) as he is not scratching as much, it still flare's occasionally (teething or sick) but is quickly under control.
Thanks again
Grainne, Ireland
---
My son developed eczema when he was only two months old. We tried everything at the stores and nothing was clearing it up. It bothered him so much because his skin was so dry and itchy that he would rub it and scratch it all the time, which would only make it worse. We eventually had to keep mittens on him 24 hours a day until we discovered your awesome cream. When we first orderd it, we were very skeptical that it would work. After only two days of applying the cream his skin started clearing up, and by the weeks end it was gone! Now you can't even tell it was there. Thank you so much for making such a great product. We thank you, and our son Owen thanks you the most.
Sincerely,
Katie, Nick & Owen

| | |
| --- | --- |
| Before | After |
| | |
---
Dear Sirs
I am a mother of a three year old girl that has suffered with her eczema for a number of months. After serveral trips to the chemist for over the counter solutions followed by several appointments with the doctor who perscribes antibiotics and antibiotic creams I thought that my daughter (and the rest of the family) had to continously suffer until she grew out of it.
She spent all day and all night scratching and picking her skin and slept for only short spells during the night.
It came to it that I spent an evening surfing the net for advice and products that would or could help. I came across your website and saw the results. At first you think 'oh yes another cure that doesn't work', but I ordered it anyway. When the cream came I started applying it as directed and followed the suggestions enclosed with the product.
After only a couple of days, you could actually see a marked improvement. An improvement that I would not have believed if I hadn't seen its progression for myself.
My daughters arms, legs, face and torso are clearing up really well and her sleep pattern has improved.
I would recommend your product to any parent of any child suffering the same problem and congratulate you in formulating such a life changing product too.
Many thanks for your help
Lynn Ferguson
United Kingdom
---
Dear Freederm,
We have been struggling with our sons eczema since he was 6 months old, he is now 4 and a half. Up until about twelve months ago it was relatively under control. However the last twelve months have been a nightmare for our family as we have struggled with Jacob's skin. We have gone down the road of wet dressings, strong cortisone, antihistamines and hospital visits. It was costing us a fortune both monetarally and in mental anguish. Jacob was constantly infected and always on antibiotics. The pictures don't do justice to how bad he really was, he was covered in eczema from head to toe and constantly itched, never slept the night through and was teased at kinder for having scabby skin. After totally changing our eczema routine, we started using freederm and have noticed a huge difference. It has been just over two weeks and our life has changed. We no longer spend hours a day treating a screaming child and his skin has improved heaps. His back, belly and face are 100% clear! His legs and arms are getting there, he has a lot of scar tissue but that is gradually fading. We totally love the product are telling everyone we know. People who have been on this journey with us cannot believe how fantastic Jacob looks!
Thank You so much,
Jennifer and Marty

| | |
| --- | --- |
| Before | After |
| | |
---
Hi,
My name is Troy and I live in Australia. I have been suffering from eczema for 10 years. I have tried all the things I can think of. Cortisone,tar gel,no coffee,soy milk instead of cows,no soap...etc......NOTHING WORKED. I seen your cream after searching out of desperation for finding a cure. I can not tell you how embarresed I was when people used to ask me whats wrong with your face, are you allergic to something. I was depressed, angry,irritable and my self esteem was not good, not looking people in the eye etc....not good. The worst part is when I had to shave....The pain and soreness was unbelievable. I wish I could have just ripped my skin off. I was so sick and tired of having itchy and red skin ALL day. Big red blotches all over my face and forehead.
I was very sceptical when I ordered your cream and thought ahh well there goes some more money, but thought you offer a Money Back Guarantee so why not...otherwise I would not have tried it, Nothing else worked so why would this.
WOW....THANKYOU THANKYOU THANKYOU....from the bottom of my heart. Now, I am not a cry baby and do not shed tears easily but on the second morning I woke up after using your cream, I have to say I shed a tear. The pain and redness was gone and NO itchiness. I felt great and for the first time in years I had NO big red marks all over my face,and not a bit of soreness. On the third day I had a shave and it was wonderful, No PAIN, No Cuts, No Redness....WOW.
I sent these before and after photos in because you had NO photos of this type (I dont think) of guys faces after they shave...although these were taken 6 hours after I shaved....I tried to get the most accurate lighting and photo I could so you truly can see the difference.
Thankyou SOOOOO much for your wonderful product..I will be telling everyone. I am so happy now and as I write this my face is looking better than the Pictures here so its still improving day by day...wow.
Yours thankfully,
Troy W.

| | |
| --- | --- |
| Before | After |
| BAD.......And this is on a good day..grrrr | 3 Days after using your cream |
| Very sore and itchy neck and throat | Not an itch or redness...ahh relief |
---
I happened to come across your product, Freederm HC, by accident. I was on the internet looking for solutions to mosquito bites and I just happened to click on your website. I have suffered with atopic dermatitis since I was 10 mos. old. I am now 40 years old. I had taken allergy shots until I was 27 years old when I finally went to a dermatologist and was told that allergy shots were not going to help my skin. I was astounded! All the money my parents spent over the years and it wasn't helping my skin. I am allergic to alot of things the shots were for but I never had asthma or breathing problems. The doctors said if I had on the inside what I had on the outside I would have had severe asthma. Well I quit taking the shots and was never any better or worse. I have been through every kind of medicine you can use on your skin. I even had a doctor that had given me a prescription for cortisone pills when I was in high school and he just kept refilling them. My skin was clear but nevermind that my face was as round as a pumpkin. I had just recently started using Protopic and then Elidel but they both burned my skin. I had finally gotten alot better just as I got older I guess but I just had a baby when I was 38 years old. She was showing signs of dermatitis on her legs and on the tops of her hands. Her pediatrician just told me to use what I used on my skin but in moderation. I figured if the Elidel burned me it would burn her. I wasn't going to do that to her. I couldn't get her hands cleared up and I was also having trouble with my hands since they were constantly in water now and using baby wipes and lotions I couldn't keep them cleared up. I had tried other products on the internet and was skeptical. I started reading the testamonials on your website and was just crying when I saw the pictures, of the babies especially. I know how bad it hurts and they can't tell you how much it hurts. My daughter's two year check up was coming up and when I took her I told her nurse practicioner about your product. She looked it up while I was there and looked at all the ingredients and said she didn't see anything harmful and saw no reason why I couldn't use it on her. She said you have to be careful when they don't list ingredients and that it came from tree out of the rainforest! Well I immediately went home and ordered your product. I told the nurse practicioner that I would let her know how it worked. I believe I ordered your product on 5/11 and received it on 5/13 which was on a Friday. By the very next Monday my daughter's legs and hands were cleared up. My hands were almost completely cleared up but they were worse than my daughters. I didn't take any pictures but I just couldn't believe it. I took my daughter up to the pediatrician's office and showed her and she just couldn't believe it either. She has seen me when I have been really bad and couldn't believe my hands and face. She said she was going to recommend it to patient's who came in with dermatitis and eczema. I haven't been to my dermatologist yet but I didn't want to schedule an appointment and pay to have her just look at my wonderful skin! The nurse practicioner said this was my $30 miracle and I agree! You don't know how much you have helped me. I know you get these letters all the time but when you've been through everything that I have been through and then you start to see the same things happen with your child, it is just unbearable. I can usually tell when my face is going to breakout just by the way it feels and now I just immediately put a little of the Freederm on that spot and it never even shows up! My daughter used to wake up in the middle of the night scratching her hands and now she sleeps through the night. Even when she eats something like pickles or strawberries I just put a little on her hands after I have washed them and they never break out. I am a stay at home mom now but I have always worked in the past and have even lost jobs because of having to miss work because of my skin. It is wonderful to get up in the morning and not be scared to look in the mirror! I just want to let you know how glad I am that you marketed this product and that you are very prosperous. Please just never quit making this product. I have already recommended it to my uncle who just recently started having problems with his skin and my pediatrician's office was going to let the nurse's that answer phone calls to give out your website address to parents who called about their child's skin. I know I didn't just find your website by accident, but it was the answer to my prayers. I am a much happier person and I can do alot more, especially outside this summer. But most of all I thank you for my 2 year old daughter's beautiful skin. My husband made the comment that this product wouldn't cure her but I told him the only thing that would come close to curing her would be to put her through all those allergy tests and I am not going to do that. But he's eaten his words now that he's seen the results of Freederm. Also I have only used half of the jar and it has been 1 1/2 months since I purchased it. It just takes a little! I'm sorry my email is so long but I just had to thank you from the bottom of my heart! I am attaching a picture of my daughter just to let you see her beautiful skin (I couldn't find any pictures of her hands before she used Freederm because I would make sure I didn't get them in the picture)! Thank you again!
Melina
---
Thank you so very much for your amazing product...it is the best thing I have ever used...here are my before and after pics for you...
Yours gratefully,
Lesley Douillard

| | |
| --- | --- |
| Before | After |
| | |
---
Dear Freederm,
I was skeptical about your product the 1st time I came across the website as I have tried countless creams, lotions, ointments and none worked. So why should your product be any different I thought. But after looking at the before & after pics, I decided to give it a try. I'm 30 yrs old, and have been suffering from eczema since I was a kid. I made my order,and to my surprise it got delivered within 1 week. Considering that I live in Singapore, it was really fast! Within 1 hr of application the itching stopped. And within 1 week, I could really see a difference as you can see by the before and after photos! My skin has improved so much! No more dry,red,sore, blistering inflamed skin! It really is money well spent! Now I just wear 1 pair of stockings instead of 3!.. haha!!
Thanks Freederm, for making my life itch free.
Regards
Marlina
| | |
| --- | --- |
| Before | After |
| | |
| Before | After |
| | |
| Before | After |
| | |
---
Dear Freederm,
I have been suffering from eczema since childhood. The main problem area was my neck. I had constant outbreaks where red patches and flaky skin developed. The itching, picking, and scratching was to say the least, frustrating. In the past, I have used both prescribed, and over the counter products such as triamcynalone, hydrocortisone, kukui nut oil, moisturizer, dry skin care lotion, etc. None of these products did anything to relieve my eczema. Recently, as my condition began to worsen, I attempted to do something about it. I searched online and found your product. As soon as it arrived, I applied it to the problem areas on my neck. Within a couple of days, I noticed unprecedented results. The swelling, redness, and dryness began to clear up! I have been using your product for 2 weeks now, and my eczema outbreak on my neck is virtually gone! I want to personally thank the makers of Freederm HC for inventing a product that actually gives results. I now have the confidence to wear t-shirts without worrying about any exposed eczema patches on my neck. Thank you for making miracles come true!
Sincerely,
Marc

| | |
| --- | --- |
| Before | After |
| | |
---
Dear Sirs,
I am writing to thank you so much for the creams you have created for sufferers of eczema. I had no experience of this condition until my 11 month daughter suddenly came out in a violent rash all over her body front and back top to bottom and on her face. I immediately took her to the doctor and we began the rounds of different creams and the applications of cortisone creams which even though they settled down the look of the rash they didn't settle down the mood of my daughter. She went from being a happy placid gentle smiling baby to an irritable angry agitated child I guess I did not realize straight away how painful this condition could be for her. Feeling that more could be done I hopped on the net - against the advise of many nurses and doctors who warned me to stay away from instant cures advertised online. I came upon this website for Freederm HC instantly my heart jumped - could this work for Grace I thought I had nothing to lose besides the doctors had told me that they had no other options for treating her except to say that she may grow out of it. I immediately ordered a jar of the cream I had to wait a week for the cream to arrive to my COUNTRY.  In the meantime I continued to use the preparations that the doctors had given me - she continued to be incredibly restless and fussy even though the rash seemed to have settled down.

I need to tell you that for 3 weeks this dear little child had not slept more than 1 hr at a time over this period, the nights were excruciating for all involved.

So the cream arrived I remember like it was yesterday I whispered a little prayer - please may this work (after reading the testimonials I had such high hopes) I applied the cream immediately....within about 5 minutes something amazing had happened she had moved away from me and was playing quietly with her toys I sat down and continued to watch her within 10 mins she had found her dummy and as I watched in disbelief she folded down and laid on the floor without moving!!!!

She was going to sleep I remember catching my breath and not being game to breathe in case I disturbed her finally I decided to try to put her to bed I gently picked her up expecting her to cry out and fight against herself and me but as I carried her to her room she was softening in my arms and letting me cuddle and comfort her!!!

I remember clearly wishing I could slow down my racing heartbeat I didn't want her to pick it up and wake up. I placed her to bed at 4.30 pm she woke in the morning at 7am. The next night the same thing slept all night and has continued to do so since. The 2nd night I remember being on the verandah crying uncontrollably for ages and friend sat with me it was just the relief of finding something that worked and the realization that I did know how much this had been hurting her because the change in her was a complete 180 she was back my angel was back..happy...smiling and not in pain. A footnote to the story is that even though she still has the occasional flare up and redness, it does not seem to affect her anymore and she continues to sleep well at night. It instantly seems to take the itch and irritation away

I urge anyone who is thinking of trying this product not to hesitate I did for a couple of days if I knew then what I know now I would have purchased it immediately. THIS CREAM IS A GODSEND. I now have Grace on the maintenance moisturizing cream and a flare up is not an issue because of the FreeDerm HC cream.

To the makers please never stop producing this cream I will always, while she needs it have a stockpile on hand.

With My Deepest Thanks

Hope Bell


---
Dear Freederm,
This product is truly amazing! I have had eczema for 33 years and five of my children also have it, so I am very familiar with the nightmarish tales of sleepless, fretful nights spent in itching, scratching and pain. Only one week ago the only comfort I could find was in putting icepacks wrapped in cloth on my skin to cool it down.
For all these years I have been searching and praying, looking for an answer and when I read your website, I was hopeful, although very skeptical, as nothing I had ever tried had worked.
As soon as I started to use the Freederm HC, I could see my skin healing each day. Every day I scratched less and after two nights I did not have to use the icepacks anymore.  Now, only one week later, my skin is completely healed and I only have a faint scarring from the eczema I have had for years.
This cream is an answer to my prayers and I thank God that He has shown someone the right combination of ingredients to cause this miracle!
Yours faithfully,
Miracle Just.

---
Two Whom It May Concern:

All I have to say is that I'm shocked!!!! I can not believe the difference. I have suffered from this aweful skin problm for about 6 years now, with nothing EVER working like Freederm! Everyone that I see on a daily basis has noticed the difference. my co-workers, my Boyfriend, my Mother, they have all told me how wonderful my skin looks. I'm soooo happy to have finally found something that works. I've been to countless dermatologists, I've done expensive laser treatments, with nothing accomplishing what in 2 weeks this AMAZING product has been able to do.

THANK YOU,

Krysta McCrea

| | |
| --- | --- |
| Before | After |
| | |
---
I just wanted to say THANK YOU for creating such a great product. My 2 week old got eczema really bad, and I felt so helpless for him. I thought it was a rash, so i took him to his doctor and I was told it was eczema. She he told me it would never go away completely, that he would always have it. When I got home, I immediately got online to do some research on it and how to manage it more. I found your product, and after reading the testimonials, ordered it right away. I figured you can't go wrong with a money back guarantee, and anyone who backs up their product like that, truly believes that what they have works. I used the product according to the instructions and within 2 days, I saw a dramatic improvement. I have used the product ever since.  Since my child is still an infant, I do not need to use that much, so it lasts a really long time. I have enclosed a before and after picture, so that all my see what a remarkable difference your product makes.

Thank you again!

Lorri from Michigan

| | |
| --- | --- |
| Before | After |
| | |
---
Dear Freederm,

I just had to write to tell our story. Firstly, my son's girlfriend had a reoccurring rash on her arms and legs and we were lucky enough to find your website looking for help for her. She has been to many doctors over the years and had been diagnosed with excema but nothing prescribed had ever helped her for any length of time.

Secondly, my other son's girlfriend had a circular patch on her upper arm which seemed to be dry skin but was not really a problem.

Thirdly, our 10 yr. old Great Dane, Sheba had a wicked staff infection. It started when a cat moved in with her kittens that we just couldn't turn away. She seemed allergic to them. She is nearing the end of her life span and I didn't want her final few years to continue with this miserable "skin funk."

For seven years she has had every treatment imaginable, antibiotics, cortisone shots, allergy medications, old wives remedies, creams, ointments, bath remedies, diet changes...you name it. Antibiotics would clear her skin as long as she was taking them. Once the dosage was finished, the staff, hair loss and dander would come back within days and it returned each time with a vengeance. Cortisone would give her relief for about 3 mths. each time but the vet's were worried about liver failure so the shots were few and more antibiotics would be prescribed. Her quality of life was horrible, she was miserable. Our house felt diseased to me because of her size and the depth of her skin disease. Cleaning her bedding and our home became paramount. Not only to keep her in a clean environment but to keep our family in one as well.
 
Her staff became extremely bad over the last few months. She was covered in several hundred bald patches where peeled off patches of staff had been. I would treat the patches daily. Her hair would fall out by the handfuls. It was, well, gross. She also couldn't be petted often because wherever she was touched she would start scratching and her hair would fall out. The welts on her stomach looked like a road map, she looked terrible and became somewhat lethargic during the daytime due to lack of sleep because of constant itching. It became so bad, in fact, we really didn't want anyone touching her, fearing it might be contagious although we were assured it wasn't. Our other Dane, son's Danes and our cats never got it, but it was still a source of worry. We began walking her late at night when the air was cooler in our Florida climate and to keep contact with neighbors and neighbor's pets to a minimum. It was also embarrassing to have an animal who looked so bad. She's such a lovable sweet heart and she just looked filthy and neglected. You couldn't help but feel dirty after touching her, her skin was so awful. All the while, I was bathing her once a week to keep the welts "cooled down" and the dander and smell at a minimum. She's an indoor dog and we also kept the house cooler to keep her more comfortable. (All of our animals, including Sheba has been on a name brand flea and heartworm medicine, so fleas have never an issue or root of her problem.)

When I found your website, I saw that if I bought two jars of Freederm HC I would get a third jar free as you did a special package for me. So, I bought one for the son's girlfriends and one for my big dog, thinking that if it didn't work, at least I'd have tried one more remedy for all three of them.

Your product arrived about three days after purchasing, just in time for Sheba's weekly bath. Bathing her with Aveeno shampoo, I towel dried her but left her damp. She laid on a her big dog pillow which I had covered with a huge, terry cloth, beach blanket. I applied your product liberally to her entire body. It didn't smell, it was wasn't greasy, it was really nice. I was terribly pessimistic, it just didn't seem toxic enough to do any good, let alone heal her. But it was certainly worth a try.

I was ecstatic the next day after checking the welts on her stomach, she had improved dramatically. My husband and sons thought I was imagining a change that couldn't have actually happened so quickly. Her body welts had simmered down and she seemed shinier. By week three, the staff had almost disappeared and she was shiny. The staff that was still present, was in small patches about the size of a dime and very thick. I would wash the staff off and put the Free Derm on just those spots. One bath per week, applying liberally she also was actually growing hair by week 4. We're on week six and today is bath day. Sheba has grown hair everywhere, there is no signs of the patches and she has NO signs of staff!! She is black and shiny and looks like she did seven, long years ago. No one can believe the difference in this sweet, old Dane's appearance. She looks wonderful! She's sleeping at night, no itching and scratching. She's rested and playing with our puppy during the day and is tickled with the attention she's been getting. Everyone who has come in contact with her is petting and hugging her like they use to. She's clean and shiny and in the back of your mind there's no longer a worry about getting "something" from her. Free Derm HC is awesome!

Not to be forgotten, both girl's rashes and dry skin problems disappeared after using your product! The improvement happened almost immediately for both. Neither can believe the improvement and think it's just wonderful.

We really believe we've found a modern day miracle. Our dog can have restful sleep without scratching, she can be hugged and proudly walked and petted again. No staff, odor, dander or hair loss! We, again feel like good pet owners. The results have been nothing short of amazing. I only wish I had pictures of Sheba's skin condition before treatment. Unfortunately, we quit taking pictures of her, except for head shots because she looked like a dog with the mange. I know that this is a people product but I wanted you to know that it also worked a canine miracle. My family thanks you and are grateful for your product.

After reading all the testimonials, I thought the hype might not be true. I was impressed enough and desperate enough to purchase your product whether it really worked or not. Now, after witnessing the healing of an animal that no one could help me heal, I too, felt it necessary to write a testimonial about the amazing results we've witnessed. The girl's are also impressed and excited by the condition of their skin.

Sincerely,
The Jackson Family and Sheba,
Orlando, Florida

---
Hello!

I'm impressed with the results after using your product. My skin on the legs got improved and a surface is totally smooth. See before and after photos below.

Thank you very much.

Richard S.
Santa Rosa, CA

| | |
| --- | --- |
| Before | After |
| | |
---
Dear Freederm,
I am very happy with the products that my son uses from your company & the results that have been achieved. He has been using the Freederm HC, the moisturizer, the bath ball, the lavender soap, & the liquid vitamins. I just placed an order earlier today for more vitamins becuase they are very beneficial since they help heal from within & are well assimilated due to being liquid. I think pictures are worth a thousand words so just look at his before & after photos of the same body areas.
Thanks,

Adriana Mantilla
---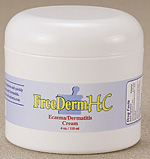 Call 716-204-0246 24hr Order Line
We ship worldwide to all Countries