Below are additional testimonials from a few of our many worldwide customers!

Freederm LLC
4624 Goodrich Road
Clarence, NY 14031
716-204-0246 24hr Order Line
Please allow a few minutes for this page to completely load. We have many amazing before and after photos of our clients that we want you to see.
---
My daughter had been plagued by eczema for the past 10 years. We had consulted many doctors and skin specialists and also tried many prescriptions and over the counter cream but to no avail. We had in fact given up hope (thinking that she may have to live with it since nothing seems to be able to make her better) until one day while doing some research in the web that we came across your website. Initially we hesitated whether to try your Freehem HC cream (as we'd been tricked numerous times by those cream manufacturers that claims that their products can help to subdue the rashes and itchiness).
After much consideration, we decided to give it a try and placed the order. Within 4 days we rec'd the cream and immediately applied it on my daughter's affected skin. Wow, it's amazing, within the next two days, we noticed that her rashes had improved. And after about 2 weeks, the redness had completely gone. We are really glad that we have made the right choice by trying the cream. We would definitely recommend it to those who had such a skin problem
We would like to say a BIG THANK YOU to you!
Attached is the before and after photos taken on my daughter.
Regards
Mr & Mrs KB Goh
Singapore

| | |
| --- | --- |
| Before | After |
| | |
---
Below you should find the before and after pictures of my step-daughter. The quality of the pictures are poor, but believe me, the results achieved have truly been amazing. We noticed a difference after just the first day, and her skin was completely clear after just one week. We had tried all of the best known prescription and over-the-counter medications and remedies possible, and nothing ever seemed to work. In fact, it seemed as though each new treatment would only exacerbate the condition. Then one night, I went on a desperate on-line search and found your web site. Because of the money back gaurantee, I decided I had nothing to lose. This product is the closest thing to a miracle I have encountered in a long time. I have recommended your product to family and friends, and being a nurse, I have also passed the word of this on within my medical community. I look forward to doing business with you for many years to come!
Stacy Aguilar

| | |
| --- | --- |
| | |
| Before | After |
---
I wanted to send a quick email regarding the use of your amazing eczema product, Freederm HC.
My son was just three months old when he began showing signs of eczema. His first pediatrician basically ignored our questions about what to do for treatment. She rambled off a few suggestions and out the door she went. About one month later, our sons (Logan), case of eczema became worse. He was scratching and itching constantly. From his behavior, we knew something had to be done - he was miserable. We were almost embarrassed to go out in public as his skin was red, inflamed and scratched all over. No matter how many times per day we cut his nails, he still scratched his face and body. We had to cover his hands with socks to prevent his cuts and eczema from becoming infected.
At four months old, we saw yet another pediatrician who prescribed several different topical medications. We also changed the laundry detergent his clothes were washed in and nothing seemed to help. Benadryl seemed an everyday ritual. We eventually grew tired of these "remedies" and sought out further help. We were referred to a dermatologist who said that Logan was within the 1% of children whose eczema doesn't respond to over-the-counter treatments or the hydrocortisones he was prescribed. We were furious! We felt there had to be something they could do to soothe this poor baby's suffering.
I think my husband and I were at our wits end with the doctors and their lack of assistance. We just felt terrible that we couldn't help our son. The doctors even recommended us counseling to deal with our stress and frustration - they said that the eczema was untreatable and that Logan would have to live with this. I can't tell you how many hundreds of dollars we spent on doctors appointments and medications - none of which ever helped. Our medicine cabinet has been turned into a half-used pharmacy.
In the meantime, we were referred to the Chief of Dermatology who AGAIN prescribed more topical medications that were useless. They also had the side affect of attacking Logan's immune system which we were very unhappy with.
As a final resort, we continued to poor over the Internet hoping to find something to help this condition. We happened to come upon the Freederm site. I think my husband and I read every single story, and feeling helpless with everything else we tried, bought some of the cream. We were unbelievably AMAZED at how quickly the creams began to work. Within three days of use, Logan's skin took on an entire new look. This miserable, crying, fussy, agitated baby was a NEW person head to toe.....both physically and more importantly mentally. He became an amazingly happy baby. I must say that I was very skeptical of this "miracle" cream but I am so glad we tried it!!!
We cannot say thank you enough to Freederm. We have continued to use the cream, soaps and lotion and are on our second order. We have also turned three other friends on to the product and send the website out to everyone we know. NO ONE should have to suffer through eczema, especially a child.
Your product TRULY is a miracle ----- thank you!!!
Jennifer Ober
| | |
| --- | --- |
| | |
| Before | After |
---

I first would like to thank you so much for the help you products have given me. My name is Raffaele and I live in Italy. I had been suffering for two years with eczema. It was so bad that I did not even want to go out anymore. I felt uneasy and embarrassed. Thanks to your products I am now better. Your freederm cream has started to heal my eczema from the first day I started using it. I thank you so much and it would be a pleasure for me to also see the italian flag with my testimony. A million thanks from your friend in Italy.
Raffaele

| | |
| --- | --- |
| | |
| Before | After |
---
Hi, I am a hairdresser and have had eczema for about 15 years. It comes and goes at different times. Lately I haven't been able to break this bad cycle I have been in. My hands get enflamed and cracked so bad it hurts to bend my knuckles to give my kids a bath or even put my hands any where near water. Then I start to itch and scratch so bad that even my customers have to tell me to stop scratching. I was online and a pop up came up for freederm it said it was the miracle eczema cream, so naturally I was curious. I read all the testimonials and decided to order a jar. What did I have to lose I have tried everything else and nothing has worked. I used it immediately and stopped itching. I followed the directions and used it 3 times a day for about a week and then dropped down to only at night before I went to bed. it healed my severe cracks, no more itching at all and the girls I work with along with customers can't believe how great my hands look. It worked so well on my hands my mom ,her friend, my co-worker, and customers, and aunts, and friends have all ordered jars. They are all equally as impressed as I am. I have told everyone and anyone who will listen, after all I'm a hairdresser and its hard to keep a good secret.
---
We can't thank you enough for this product! My husband had sore, blistering, cracking hands for many years and none of the prescription products worked. We had tried it all. The doctors had no answer. But one day we came upon your website and figured we had nothing to lose....And boy, were we right! In fact we had a lot to gain! My husband is now able to live life day to day without any outbreaks whatsoever! And he can finally hold my hand again! This truly has been a miracle for my whole family to see him not suffer any more! Thank you again.

---
My son is four years old and has been battling severe eczema for three and a half of those years. He has been under the care of some of the best allergists, dermatologists and pediatricians in my area. Every method of treatment had failed him. When my frustration has reached its apex, I found myself searching the internet for ANYTHING that would help alleviate his suffering. When I came upon FreeDerm, I was skeptical. Nothing else had worked, why would this? After receiving the cream, I applied it on that first night. It was absolutely astounding! My son enjoyed his first full night of sleep in years. The cream had literally worked overnight! His skin began to clear and he is now nearly totally clear of the rash. This product is truly a miracle. Thank you for delivering my son from his misery. My prayers were finally answered!

Christian Block
| | |
| --- | --- |
| | |
| Before | After |
---
I have suffered with eczema for 3 years and this time it was torture. They just kept getting worse. The medical profession were less than useless and could offer me no assistance. I was totally incapacitated and could not even take a photo when my hands were at their worst. Finally I purchased FreeDerm HC cream and the results you can see are after less than one weeks worth of treatment for my severe eczema on my hands. To anyone out there thinking about it TRY IT!!! After all what have you got to lose?
---
Dear Freederm Customer Service,
I received my cream on Friday last week and as it happens had woken up particularly frustrated as I had torn off the skin on a large section of my face, across my eyes and the inside of my arm (once again). This is a regular occurrence for me, and can be brought on by stress, environment, food, wine or dust. I had suffered with this debilitating and embarrassing condition for over 2 years now - and have tried everything from oral cortisone (which works for the duration of the course only), topical pure cortisone cream, emu oil, rose hip oil, olive oil, castor oil, varieties of face cremes and lotions, sea water, elimination diets and the like......nothing has had more than a temporary effect.
I was due to leave for New Zealand on holidays on Friday afternoon and was most unhappy that my skin was in it's worst condition for ages - so it was with great hope that I opened my jar of creme and tried it immediately on Friday morning - fresh out of the postage bag. After applying the creme I read the enclosed leaflet and noticed the bottom offer to send in before and after shots - I dismissed the idea as I did not have anyone on hand to take a picture - though in hindsight I wish I had taken one of myself because I don't think I will ever have the misfortune of looking and feeling that way again!
It was with delight that I noticed by Friday afternoon that already the creme had started to work and by Saturday morning it was more than 50% better. On my weekend away (my first holiday in 4 years!!) I was able to enjoy junk food (never a good idea really!) wine and deserts and not once did I scratch!!! The redness, flaking, puffiness and itching disappeared over 3 days.
Where only a few nights before my partner had to physically restrain me from pulling at my skin with my nails, while I cried uncontrollably, I am now able to go to sleep without a tickle. I am still left with some scarring from years of constant scratching and bleeding - but I have every confidence that this will heal.
It is now a week since I first used the creme and I have given some to a friend who suffers more severely than I do in the hope he too will find relief.
I have always been a skeptic and it was with some hesitation that I ordered the creme from your website - only half hoping it could assist me where everything else has failed.
A sincere thank you to you all!!! I feel like a new person.
---
Thank God for your product, I feel so lucky to have found you over the internet. My son is only 3 1/2 months old and has terrible eczema, it broke my heart to see him this way and know that there was nothing I could do for him. After trying everything I went on the internet to look for help and found your website. After reading all the testimonials we decided to place an order and after only 1 week of using your product we have noticed a dramatic difference!! His skin is no longer rough and broken out, it is getting smoother by the day and it does not seem to bother him as much- he seems much happier!!
I just wanted to say thank you- I will tell everyone about your website... to me, this is a miracle cure, even for the smallest of babies!!
---
These are my amazing before and after pictures of my daughters legs. These pictures are taken only a few weeks apart. My daughter has suffered with excema for over 2 years. She would be up several times a night scratching and in turn bleeding all over her bed sheets. We have tried oral and topical steroids. Also different lotions, soaps, detergents,diet, etc. You name it I've tried it. Such a horrible thing to sit and watch your child suffer and beg for you to do something. I felt helpless along with the rest of our family. Thank you so much for this amazing cream, it has truly blessed us!
Thanks so much! A picture speaks a thousand words!
Laurie Parker
| | |
| --- | --- |
| | |
| Before | After |
---
I received my order of Freederm, applied the salve, itching stopped immediately and the rash started to disappear. To prove my point, I'm enclosing a couple of photos before and one following the application of that wonderful product after only ONE WEEK. Thank you very much.
| | |
| --- | --- |
| | |
| Before | After |
---
First of all, thank you and praise God!
We've been battling with progressively worsening eczema for the last 3 1/2 years of my 6 year old daughter's life. There have been many ups and downs, mostly downs. Just when we thought we'd figured out the right "routine", she'd flare up again. It was as though the eczema became resistant to whatever we'd been doing. It changed and moved around her body.
We've been to her pediatrician, dermatologist, infectious disease specialist and allergist. Everyone told us she would outgrow it. Instead, as she's gotten older, it remained, if not worsened. Anytime she got sick, her skin would get just AWEFUL! After a recent bout with strepthroat and a terrible skin flare up (to the point that water alone made her scream and cry), we were at our wits ends. I got online and looked at your website. I was ademate about finding a treatment for someone older than infants, as most of what I've seen is for babies with eczema.
There is no way to recount all of our trials over the years. We have prayed and cried, cried and prayed. We believe God led us to your website. We tried the cream and immediately began to see results. As you'll see by the enclosed pictures, the change is incredible. We continue to use the cream, but it is the first treatment that doesn't seem to stop working after one week or so. We have a new "routine"!
The biggest blessing is to see the change in my daughter's self-esteem! She seems so much happier. Even her teacher at school has commented on the change. I believe that she is sleeping better at night because she isn't scratching in her sleep. She feels better because she looks better.
Lynne Leeson, happy mother

---

I would just like to thank you all for this amazing cream. My daughter Abigail has eczema on her face especially around her mouth, she looks that she has just drank blackcurrent juice all the time and the kids in school are always asking "what is that around your mouth Abbi?" . Anyway the results were instant the next morning when Abbi woke up I could immediately tell the difference. No angry red marks around her mouth. She looks and acts like a different child. No more teasing in school. I just like to show my appreciation and cant thank all of you enough for this fabulous cream.

Julie Bolger
Liverpool, England

---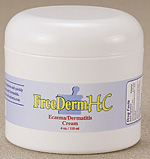 Click HERE to PLACE AN ORDER | Testimonial page 1 | Testimonial page 2 | Testimonial page 3
Testimonial page 4 | Testimonial page 5 | Testimonial page 6 | Testimonial page 7
CLICK HERE to return to our Home Page & Read The Complete Story Behind This Product
Call 716-204-0246 24hr Order Line
We ship worldwide to all Countries