Below are additional testimonials from a few of our many worldwide customers!

Freederm LLC
4624 Goodrich Road
Clarence, NY 14031
716-204-0246 24hr Order Line
Please allow a few minutes for this page to completely load. We have many amazing before and after photos of our clients that we want you to see.
---
Thank you for all you have done for me. Before I received your product I was really hurting and ready to give up. I have been to many doctors including those at the emergency room and none of them could really help me like your product did. After only 3 days of using your product I started to see a big difference, then as time went by it was totally better.
Thank you so much,
Lisa
---
| | |
| --- | --- |
| | |
| Before | After |
---
---
Before

After
---
| | |
| --- | --- |
| | |
| Before | After |
---
---
---
| | |
| --- | --- |
| | |
| Before | After |
---
| | |
| --- | --- |
| | |
| Before | After |
---
---
---
---
| | |
| --- | --- |
| | |
| Before | After |
---
| | | |
| --- | --- | --- |
| | | |
| Before (above) | | After (below) |
| | | |
---
Hello from New Zealand,

I bought your cream for my daughter. She suffers from eczema that can appear anywhere on her body but, most distressingly for a teenager, on her neck. As you can see from the before and after photos included with this email, her excema has almost completely cleared up. It looked better from the first day she applied your cream, was cleared up within two weeks, and now, months later, she only needs to apply the eczema treatment cream occasionally to keep the excema away. She is naturally thrilled with the results and has stopped hiding her neck away behind a scarf.

Thank you very much - we are both very grateful.
Karen Upton
| | |
| --- | --- |
| | |
| Before | After |
---
---
I am writing on behalf of my daughter who is 2 years old. She eczema was so bad that she would scratch herself raw and draw blood. She would cry at night, because it hurt her so bad, and she was unable to sleep. I tired all the creams that her doctor gave us as well as the creams that the dermatologist gave us. None of the creams to include steroids worked. I was crying at night, because there was nothing that I could do to give my daughter relief!
My cousin and I were researching some information the computer one day, and when we typed in ECZEMA, this website loaded. I was VERY skeptical. So, I emailed you guys and asked why. First to my surprise, you emailed me back, within an hour and informed me about the price of being a part of the BBB. After speaking with my husband and watching my daughter cry, for another hour, I said to myself, what do I have to lose?
After I ordered just one jar of cream, to see how it works. After the second time of putting the cream on, she stopped scratching, like a dog with fleas, and started laughing and playing. I applied the cream for 3 days straight, 3 times a day. My daughter is a TOTALLY different child now! She doesn't not scratch herself, all the time to bring blood to the surface of her skin nor does she cry all the time! I cannot believe what a life saver this product is! My 2 year old daughter can enjoy her terrible two stage without the worries of scratching herself to bring blood to her skin! She is so much happier as is the rest of the family!
Thank you just so VERY much for this life saver!! I would recommend this product to ANYONE that has eczema! It will really change your life!
---

Just a quick message to say what a fantasic product you have. It has kept away my facial eczema for the last 9 months after suffering more or less for 20 years. I have had no outbreaks since I started using Freederm and I intend to keep ordering as long as your product is available
---
Hello!!
I wanted to let you know that I LOVE your product. My 3 year old son Tallon can finally live. He has had eczema since he was 6 months old and hardly ever slept through the night. He even has dreams about a scratchy monster. I have bought and tried every lotion and prescription cream that I thought would help him. We have been to Children's Mercy Hospital to a Dermatologist and still nothing really got better. It used to be only on his arms, legs and neck. Then it moved to his scalp. Tallon was miserable itching his head all the time. I was searching the internet and found your web site. After reading the testimonials, I thought what do I have to lose? I have spent thousands of dollars on anything I could think that would help him. I felt helpless in this fight. Thanks to your product, my son doesn't have to take benedryl every night just to let him sleep. After using your product, he actually sleeps through the night and is a more active child not being on benedryl 24-7. I took before and after pictures but they did not turn out. I just wanted to stay THANK YOU and I will continue buying, I am on my 3rd purchase today. I can not express my appreciation to you about how it has changed his life and mine also.
Faithful Customer,
Kim and Tallon Privat
Missouri

---
I just want to say this product the cream, and the soup works wonders. I could not believe how good this cream worked. My baby had eczema from his second month of birth and now it doesn't even look like he ever had it. No rashes had yet showed up since I started to use the cream, though I fear it to show up on his face and feet again I'll never know because I won't stop using the product to find out. I even use it for myself it's gotten rid of my pimples and has my face looking clear also. I just wanted to say thank you and if I run into anyone with skin problems I WILL be sure to inform them about your product because it works great. Again thank you so much, thank you.
Mrs.Trinity Williams
and Baby Omarion my son
---
The night before I found your website, I prayed to God to banish this awful skin disease from my daughter. Kayla's eczema was located around her eyes, forehead, sides of her nose, chin, neck, the left knee, and hand. I just received the Eczema/Dermatitis and Moisturizer cream Sept. 25th and applied immediatey, sorry I didn't take before and after pictures. Sept. 26th I awakened to look at my 7 year old's face and wept tears of joy. The sides of her nose and forehead was now almost smooth skin, the small patch of eczema on her chin cleared. Thank you for giving my daughter back her self-esteem. I will be ordering the soap also. May God bless this company and staff. I also failed to mention we are African-American, to dispel any doubters. I will spread the word.
---
This is a note to let you know that the Freederm HC Cream I ordered from you did the job. I am a Diabetic and I have had a rash on my legs from my ankles to my knees for over two years. I have tried everything from Droctor Perscribed to over the counter to get relief. The rash was bad enough but the itching was the worse. I came across your product on the internet and thought what the heck. Well I want you to know that it not only stoped the itching on the spot but the rash is gone as well. It took a couple of weeks, but for the first time in two years I am free. I want you to know that I tell anyone that will listen to me about your product.

Again, thank you very much !!!!!
---
THANK YOU for this product. My four month old son had dry, cracked, skin on his scalp, forehead and neck. Everynight before he went to sleep he would
scratch at his head constantly breaking the brittle skin, causing blood to run. I would clip his fingernails almost daily, making sure they were short so he couldn't tear his skin, but it didn't help. NOTHING over the counter worked. I tried EVERYTHING!!! I tried olive oil, Baby Magic (lotions), Johnson and Johnsons (lotions), Aveeno bath products and lotions, Cocoa Butter, Baby Oil, and even an over-the counter eczema cream from Walmart. EVEN DOCTORS COULDN'T help my son. They didn't know what it was. I did some research on the internet and found Freederm's website. I COULDN'T BELIEVE MY EYES!!! The pictures on the website of those babies with eczema looked just like my son. I ORDERED FIVE MINUTES LATER AFTER WHAT I READ FROM ALL OF THE OTHER PARENTS. YOU HAVE NOTHING to lose! There is a money back guarantee. If I had to stand by ANY product I have ever bought, it would be this product. IT WORKS!!! I PERSONALLY PROMISE YOU WILL GET YOUR MONIES WORTH!!! This isn't a gag, and no one paid me to say this. Thank you Freederm for your help!!! You saved me and my little baby son. I don't have to watch him suffer ANYMORE!!!

Sincerely,
Jessica Tipton

P.S. I will tell anyone I can about this product, and you definitely have my business for life.

---
Thank You! Thank You!

I have had eczema for about 14 years and this year it was the worst its ever been. My hands have been so painful i havent even been able to have a shower
as they were sore, dry and itchy when i got out. My sister found your website and was encouraged to see the photos of people in the same situation as me. I had begun to dispair and was fed up with having to use steroid creams that just seemed to make my eczema worse. I didnt notice an instant improvement , but i did have a severe bout of eczema. But have to say that after a few weeks my hands were starting to look normal. After a month they are now soft again and i can use them without pain and life has some normality again. I still have proplem spots but the Freederm keeps it under control.

Thank you again for a wonderful product, i shall certainly be recommending this to anyone i come accross with eczema.

Regards
Sammi Clarke

---
I ordered this off of internet last week sometime, I used this for about 2 days and i already saw dramatic results. I have suffered from eczema for the last year severely. I tried all kinds of ointments, creams, pills, nothing would help. They said Elidel was suppose to be the best for eczema, its not, this is. I would like to thank you all so much, I have it on my right hand, i deal with people all day so it was really embarrassing to let people see this cracked bloody hands. I used to bandage it up even though your not suppose to because i was embarrassed. This FreeDerm really does work, i cant believe it. I just wanted to try it because i saw all the pictures and mine is probably much worse but not anymore. Also with the cream you gave me a paper with do's and don'ts. My doctor couldn't even tell me which soap or shampoo to use. It also said not to bathe if you don't have to, now it makes since. My doctor used to tell me to soak it because it heals the cracks.. I just want to thank you from the bottom of my heart. This product is amazing and anyone with eczema needs to use it, it really works, guaranteed.
Thank you again.
---
Ok, I've had eczema on my legs for years. the steroid prescription cream and the non-steroid prescription cream would usually prevent flare-ups but once I was
in the middle of one, they both struggled mightily to keep it under control. So I was kinda at wits end so I bought your product after looking at the website. Well
it works exactly as advertised. I don't know how you do it, but my legs look normal. I don't really think I should say thank you for selling me something, but
thank you for developing this product. This was probably the best 30 bucks I've ever spent. It's incredibly reassuring to bring something as chronic and nagging as eczema under control. It helps you focus on other parts of your life. If you're reading this, don't hesitate. Buy it. It's good.
---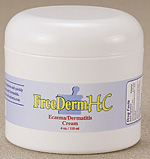 Click HERE to PLACE AN ORDER | Testimonial page 1 | Testimonial page 2 | Testimonial page 3
Testimonial page 4 | Testimonial page 5 | Testimonial page 6 | Testimonial page 7
CLICK HERE to return to our Home Page & Read The Complete Story Behind This Product
Call 716-204-0246 24hr Order Line
We ship worldwide to all Countries