Below are additional testimonials from a few of our many worldwide customers!

Freederm LLC
4624 Goodrich Road
Clarence, NY 14031
716-204-0246 24hr Order Line
Please allow a few minutes for this page to completely load. We have many amazing before and after photos of our clients that we want you to see.
Our son, Padraig, started to get eczema on his cheeks and ears fairly soon after he was born. At first, he had more of a rash, but it became very sore. His skin became bright red and irritated. It would get extremely dry and would even bleed at times. He was given some sample creams to help clear it up which were supposed to be the best stuff on the market. It simply did not work for him and was very expensive. I did not want to spend that kind of money for something that did not work. My mother and father-in-law found FreeDerm HC on the internet and ordered a jar for Padraig. I started to use your soap as well as the cream on him right away. His cheeks and ears cleared up completely. One great thing about these products is they last a long time, which makes them even more affordable. Your soap and cream are miracle products! Thank you so much for making something that really works and is reasonably priced.
Eric, Alicia, & Padraig Mumper
---
Hi , my name is Diana Hazlett,
Two years ago, my feet started iching and cracking. I started to use lotions which didn't do any good. I tryed soaking my feet and many other products off of the shelf. I then finally went to the doctor and he gave me steroid ointments that didn't work either. So I decided that I would do some reserch myself and I found this sight on the net. I looked at the pictures on the sight and decided that I might as well try it, what did i have to loose. At that time my feet hurt so bad that I had to wrap my feet in ace bandages to even go to work. I am on my feet all day long, so I had to do something. After I received the FreeDerm HC cream, I started putting it on three times a day. After the fourth day, the iching stopped. I could not believe it. The cracks started to heal up. Three jars later, my feet are in wonderful shape.
I will continue to use this cream and I have told other people about it also. I have told my doctor about it also. So I just want to thank you so very much for this wonderful cream.
(Pictures below are the bottom of my foot when it was cracked and painful, then my foot afterwards all healed).
Thank you,
Diana Hazlett

| | |
| --- | --- |
| | |
| Before | After |
---
Eczema Miracle offered relief from the constant itching of eczema and I was able to apply it without being left with a greasy feeling on my hands. I'm a medical sales rep and give demos daily. I've been embarrassed by my eczema and have had a hard time finding something that works effectively and consistently. I apply a small amount daily to heal the problem spots, but also as a preventative measure against future outbreaks. This has been a very difficult allergy season for me, especially with my eczema.Thank you for your product.
Tim Edwards
---
My husband has been dealing with his eczema since he was little. I've been telling him to see a dermatologist to have it treated but he always refuses, saying it's a seasonal thing and that it'll go away. The past month, however, his eczema worsened and he couldn't concentrate on anything he did. He also became self-conscious about it and wore clothes that covered his arms and neck. He scratched unconsciously in his sleep and when he woke up, he'd see broken skin. I found your website and saw other people's testimonials so I thought I'd give it a try. My husband was skeptical at first but your product REALLY worked! The following day the eczema dried up, and his skin got better and better everyday. The pictures attached are pictures taken just 3 days after using the cream. It looks even better now. Thanks so much! Rest assured that I will spread the good news to others who might find your cream useful. More power!
Kristine Belarmino Alvarez

---
I had eczema since I was 4 years old and now im 21. I tried so many different creams some of them worked and some made the eczema worse. Before buying this cream my eczema was so bad it hurt so much. I didn't even like taking a shower cause my skin would burn so much and when I got out I didn't have the right cream to put on it so it would make it more itchy. Now that I am using this cream I don't mind taking a shower because as soon as I get out I apply it to the areas where the eczema is and the pain goes away. This cream is really good I am happy that I found your site
Thanks again Dawn
Before
After
---
Hello, I am 70 years old. I tried everything including doctors visits to heal my eczema that started back in May 2003. Freederm has helped tremendously and really relieves the itching. I have enclosed pictures below for you to see the amazing before and after. Thank you so much!
Shirley Parisi
---
Hi, I am really happy with your product. I have tried so many different medicine for my 17 months old baby with severe eczema until I saw your website on a baby board that I go to. So I ordered a jar and within 5 days his eczema has toned down so much it is unbelievable. He can finally sleep without having a long socks pinned to his pajama sleeves. I am very thankful to have found your product and I have ordered 2 more to give to my friends that their children suffered from eczema too. I have also posted my recommendation on the baby bulletin board for other moms out there with the same dilemma.
Thank you and God bless
---
I just wanna say THANK-YOU soooo much. Freederm is AWESOME!!!

Attached are some photos, they are only about 2 weeks difference since we started using your product. We still continue using the products that you make! They are a God-Sent. Our baby does not scratch her face like she she used too. Please feel free to use these pictures on your web-site as an additional Eczema testimonial. We also want others to know that we are not getting paid to send this to you :)
Thanks Dan, Amanda, and especially Erin ( 9 months old ) Standley

| | |
| --- | --- |
| | |
| Before | After |
---
After four weeks of antibiotics and being told our daughter Lucy had a bacterial infection on her face, she was finally diagnosed with eczema. Nothing the doctors prescribed seemed to work. We used FreeDerm three times a day on her cheeks and chin and couldn't believe the results! This product is incredible! Thank you!
-Beth

| | |
| --- | --- |
| | |
| Before | After |
---

Thank you so much for this wonderful cream, it has made my baby feel so much better. He can finally do other things, other than scratching that is. Here are some pictures of him, before and then after about two weeks. Although i saw results after one day, his face had cleared up completely after one week. He has an occasional flare up but it is nothing like before using Freederm. Now people can stare at him for how beautiful he is and not just because of the open sores and redness that made them think what a horrid mother i was for not taking good care of him. My son and i thank you from the bottom of our hearts.
Sincerly, Rebekah Rodriguez.
Oklahoma
| | |
| --- | --- |
| | |
| Before | After |
---
I just happened to stumble upon your website while looking for information about another medication for eczema. I was so tired of Doctors giving me steroids for a quick fix then my condition returning within days.
I have had problems for the past 31 years... After looking at your pictures of different people on your site with the same condition as I have I thought that I would try your product. What a great product. After just three days there was so much improvement in my hands I couldn't believe my eyes. I will never be without FreeDerm again.
Thank You so very much for such a great product.
Colleen of Whitmore Lake

| | |
| --- | --- |
| | |
| Before | After |
---
I just wanted to send a quick e-mail to say thank you for Freederm HC. This past six months have been very difficult for me as problems with the skin on my face had become more and more severe. I can honestly say that I itched from the moment I woke up to the moment I went to bed. I got to the point where my itch interfered with my ability to concentrate. I saw a dramatic improvement in my skin after only a few applications of Freederm HC. In fact, after approximately three days of use, I sat through a two hour musical, and while driving home, I realized that not once did my skin bother me. Only those with a similar problem would be able to truly understand how wonderful it is to make this statement. Once again, thank you for a great product as you have given me part of my life back.
Tim
---

I have suffered from excema for over 10 yrs. Done all the rounds from medics and spent every morning cleaning out dead skin from under fingernails that had raked my arms and hands all night. NO SLEEP ! All surfaces with sharp edges were fair game as scratch boards.Under chairs , tables and even when in bed, on the side of the unit next my bed .As a pianist I was so ashamed of my hands when out playing. At times difficult to move them. All of this brought on by reaction to a dog we met on holiday. It started off with asthma, then this affliction followed. As a last resort I had asked for homeopathic aid this month and was told to save my money as I had had it for too long to lose it. After 3 days on your magical ointment it suddenly dawned that I had no sores and blessed part of all, had actually SLEPT for the first time for years. The cool feeling by day is wonderful as I itched constantly, I keep stroking [NO, NOT SCRATCHING] my hands to savor the change in TONE of my skin. I am so thrilled about this ointment that I will tell all I meet about it. My feelings were mixed when I sent off my birthday money to pay for it. [This was going for earrings I wanted]. Now I have the best birthday gift of all time. Thank you for my miracle , life will be different in short sleeve tops once more.
Yours very gratefully,
Sylvia Hannah of Glengarnock, Ayrshire. Scotland.
p.s. For fellow sufferes. '' Take the plunge and go for it'', is my advice.

---

Thank you sooo much for this wonderful product. I have been dealing with dermatitis/ folliculitis for over 2 yrs now. I have seen 2 medical doctors, a physicians assistant and a dermatologist. I have been on 4 different antibiotics, 2 of which were refilled. I have used eucerin cream, auqaphor, hydrocortisone and noxema...I've tried everything."I thought" and then, after I came very close to giving up, along came "THE MIRACLE CREAM". My skin has made major improvements and I have real hope now that I will be free from this very annoying condition.......Thanks again
Karen Stovall

---

I am a 27 year old single Mom who has struggled with my 9 year old daughter's skin conditions since she was 3. She not only suffers from eczema, she has mastocytosis as well. With the help of a dermatologist, a facialist, OTC products, mother natures natural remedies, and a lot of TLC I've been able to somewhat successfully treat her conditions. Until this summer 2004 that is... She had rashes and red blisters over her entire body. Nothing seemed to work. She kept getting worse and worse. I walked into her room one night a little over a week ago to check on her while she slept. She was scratching so vigorously in her sleep that she literally broke her own skin. As if the crying episodes during the day from her being so miserable weren't enough, she couldn't even find
peace when she slept. My poor baby. I was doing everything that I knew to do but still couldn't help her. In tears I jumped online and put in keywords skin irritations and found a link to your website. I saw the testimonials that your satisfied customers posted. I new that the photos were real because I have a child that's suffering in a similar way. Or should I say I had ... I'm not working right now and have already spent so much money on products and treatments. I only had $22.00 left to my name. It took me three days to come up with the rest. I was just really hopeful and felt I had nothing to loose. When the products first arrived I immediately read the inserts and started using it on her face and body.

By the next morning I noticed a drastic change. I have to admit I was a little scared at how fast it was working. I thought maybe it was to strong. I said to myself, give it one more day and see what happens. Well, it hasn't even been a full week and she's 80% back to normal. I'm so overwhelmed it's hard not to cry when I look at her. I haven't seen my daughter glow like this in years. I don't no a word to describe the gratitude that I feel. I hope that THANK YOU and telling everyone I know about this product is enough.

Thank You So Much!
Ms. Nikita Blunt
---
Dear Sirs,
I ordered your cream a number of weeks ago and have to say that the results have been amazing. I've spent the last 6 months using heavily medicated ointments on my face and taking course after course of antibiotics; nothing seemed to work.
I used your cream and within days the eczema had virtually cleared from my face. The difference weeks on is just unbelievable! I can't thank you enough and would recommend your product to anyone.

Thanks again for bringing the smile back to my face.


Kind Regards
Anne Wooldridge (Mrs)
UK
---

THANK YOU, THANK YOU, THANK YOU!!
Recently I purchased the eczema cream for my nine year old daughter (Bria) who suffers with a severe case of eczema. Bria was diagnosed with eczema at eleven months old. I was told that the older she became, the less she would suffer with the condition. We experienced the opposite, it seemed that the older she become the more she began to suffer. Being that she is growing older and realize that she is not like other girls her age the more it began to impact her. I have always instilled in Bria how beautiful she was despite her condition. This summer I noticed she became more withdrawn and depressed. While other children enjoyed their summer by playing or attending activities, Bria stayed indoors.
We both were at our wits end and decided that we had nothing to lose by trying the eczema cream. I received the cream on Wednesday of this week. After only two days it is almost impossible to believe how clear her skin has become. Bria's eczema covers her ENTIRE body but the change is like a MIRACLE. She started a new school this year and was very apprehensive about attending because of having to make new friends as well as a new teacher. Bria informed me yesterday that her new teacher noticed her skin. For the first time in nine years I finally heard my daughter say she was beautiful.
I would like to THANK this company for everything it has given my daughter and that is a scence of self. Words would not be sufficient about what this cream has done. There has been a burden lifted off of my shoulders. My family Thanks you.
God Bless,
Bria and Kansas Pickens

---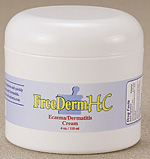 Click HERE to PLACE AN ORDER | Testimonial page 1 | Testimonial page 2 | Testimonial page 3
Testimonial page 4 | Testimonial page 5 | Testimonial page 6 | Testimonial page 7
CLICK HERE to return to our Home Page & Read The Complete Story Behind This Product
Call 716-204-0246 24hr Order Line
We ship worldwide to all Countries